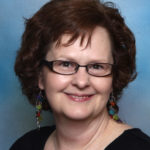 Rue Elliott is an author, editor and artist. She started her writing career by telling herself bedtime stories.  Eventually, she progressed to actually putting words on paper, starting a many a tale and finishing none, with new ideas continuously stepping in to vie for her attention.
Her first novel, Guilt Before Innocence will be launched in March, 2012. A murder mystery set in nearby Virginia Beach, Rue has blended suspense and romance amidst the familiar backdrop of the ocean.
Rue also writes training manuals for her "day job", converting technical, engineered standards into direct language designed for entry level instruction.
Rue believes that learning never ceases and constantly looks for ways to improve her craft. She has studied under authors Tim Farrington (The Monk Downstairs) and Janine Latus (If I am Missing or Dead), and belongs to the Writer's Unleashed critique group. Her work has also appeared in the magazine The Quotable.
In addition to her work as a writer, Rue is a glass artist.  When she is not spinning tales, she can be found in her workshop with either kiln or torch.