Köehler Books is very pleased to announce the signing of Michelle Johnson and Tammie Rue Elliott for their novels to be added to the Virginia Beach Murder Mysteries series. This series was begun by John Koehler in 2011 with the release of his book, The Case of the Russian Maids, with Timothy Choquette as a co-writer.
"This was my fourth book," said Koehler. "I decided to write a murder mystery right here where I live. I wasn't aware of many that had been done and I knew the area, so why not? The plan was to leave open the possibility of writing murder mysteries at Daytona Beach, or Myrtle Beach or any other beach in the U.S."
"I thought I might eventually bring on some other writers, but I never thought such excellent writers as Tammie and Michelle would want to join in the fun. Who knew that murder and mayhem could live in the minds of amazing writers in the area! The cool thing was that they approached me and told me they were writing books for the series. I read some chapters and said 'Yes Ma'am!' Truth is that the quality of their work made it very easy for me to agree. They are both professional writers and they will make the project much better than it was."
Michelle Johnson is the author of The Footloose Killer, the story of Detectives Lexi Sawyer and Morgan Pryce trying to solve an eight-year-old case that is grotesque and seemingly unsolvable.
"When I moved to Virginia Beach," said Johnson, "I spent the better part of two years walking the boardwalk along the ocean every day. I think it is the perfect setting for many things, and when I heard that Koehler Books had the Virginia Beach Murder Mystery line, I couldn't resist."
Johnson is an author, editor, event organizer and entrepreneur. She is currently revising a novel, writing a memoir, and is co-writing a play with award-winning playwright Michael Stephen Myers. She has been a columnist and book reviewer for Tidewater Women Magazine and occasionally reviews books on her blog.
Rue Elliot is the author of Guilt Before Innocence, the story of Caitlin Connor, a local artist accused of a vicious murder by a man she hoped to never see again.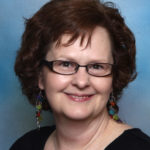 "I've always loved mysteries and what better place to use as a setting than our own beautiful Virginia Beach. People enjoy the familiar. Whether you live here or vacation here, it's cool to read something that you recognize the landmarks. And good mysteries always work."
Elliott has studied under authors Tim Farrington and Janine Latus, and belongs to the Writer's Unleashed critique group. Her work has also appeared in the magazine The Quotable. In addition to her work as a writer, Rue is a glass artist. When she is not spinning tales, she can be found in her workshop with either kiln or torch.
Both novels will launch in May of 2012 and will be offered with Russian Maids at many Virginia Beach and Hampton Roads locations. They will also be available, along with Russian Maids, in print from Amazon and Barnes & Noble and in epub from Kindle, Nook and iBooks.